Total Distance Calculator
Applied Libraries:
▸ Leaflet JS - an open-source JavaScript library for mobile-friendly interactive maps,
▸ Leaflet JS Plugins,
▸ D3 (Data-Driven Documents) JS - a JavaScript library for manipulating documents based on data (HTML, SVG, and CSS),
▸ C3 JS - D3-based reusable chart library.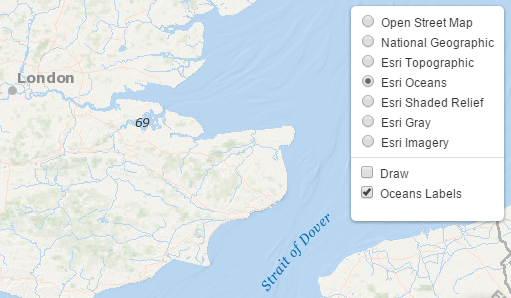 The Multilayer Web Application with Multilayer Interactive Map,
For the Drawing & Estimating the Routes. Draw Drafts, Monitoring &amp Navigating.
May used in Telecom, Travel, Agricultural, Transportation, Communications &amp Construction industry. For the planning wireless telecommunications. Draw the drafts for urban planning. Plot & estimate the flying routes for logistics and tourism. It's also may used for individual purposes as well. For example by individual engineers, chief operators, travellers & suppliers.
A Draw Layer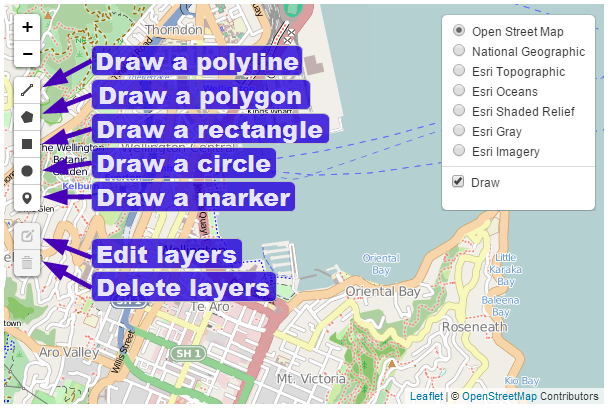 Note:
▸ A Draw Layer disables the System Layer.

Related System Buttons:
▸ Clear Draws - removes all drawn items.
▸ Get a Draws - generates a GeoJSON file with the drawn items.

Related System Check Box:
▸ Draw Layer Marker Pulsing - required when needed to draw a pulsing marker.


A System Layer ⇔ Multiple Aerial Routes Directions Distance Calculator
A System Layer may used as an auxiliary to the Draw Layer.
This layer substantially consumes computational power, so there is not recommended to use this layer on mobile gadgets, tablets & netbooks.
A Local File Load Layer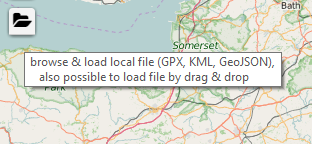 Related System Button:
▸ Clear Loads - removes all loaded files items.

Related System Check Boxes:
▸ Append File Layer Control - after loading a file, appending to the map layers the file layer control.
▸ File Layer Static View on Load - after loading a file, the mouse over-out & click events disabled on this layer drawings.

This layer allows also to estimate in addition the driving distances, by importing them from other resources ( the one of them on doogal.co.uk ).